Penguins – Production process
Brief: The  brief was to create 3 fun / friendly looking penguins for a Winter Wonderland , to be used as props during the festive period and for many seasons to come. The penguins had to be strong enough to with-stand attention from children & to be moved around when necessary. Each penguin was individual and customized to our clients request.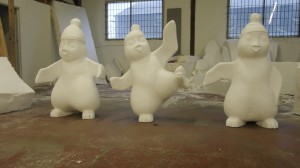 Step one: We carved the initial shapes of the penguins, each in a different position out of low density  polystyrene. Then we sanded any imperfections and fitted weight support in to the penguin's feet to ensure stability.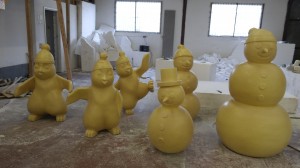 Step 2: We spray applied hard coating polyurethane to the Winter wonderland creations. This application makes the sculptures extremely durable + water proof. Due to the high -tech  performance of this application we were able to apply the first base coat within minutes.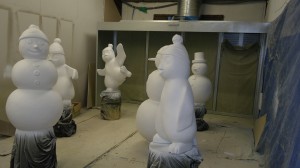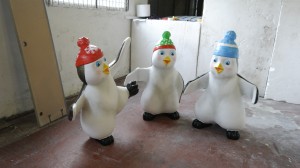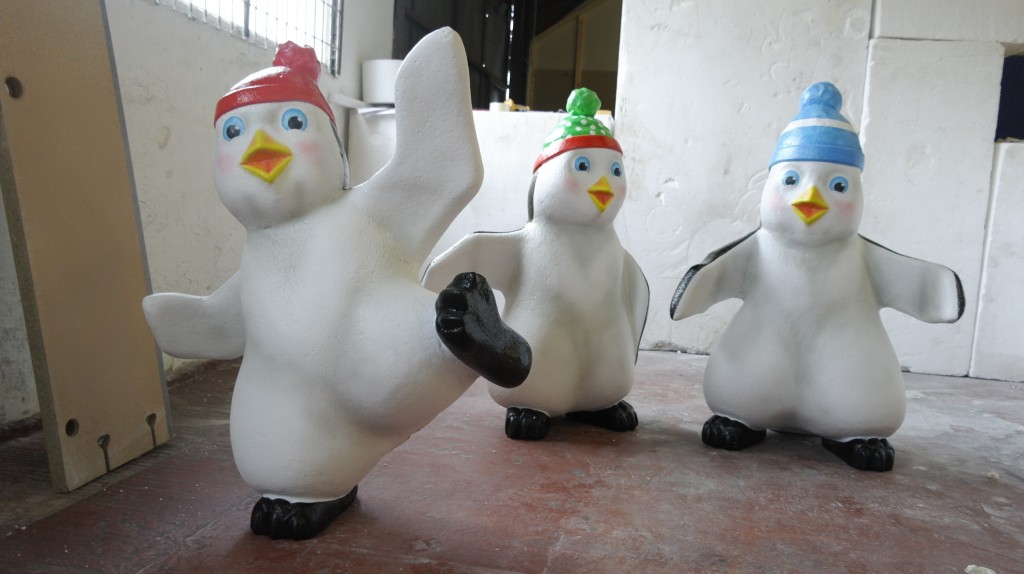 Final step: Once the base coat was dry, we airbrushed the penguins to the desired colors, made their jackets glittery black. Added all of the final details according to our clients request.
Get in touch today to discuss your ideas &  to see how we can help you achieve your concept  info@ica-creation.sps-creativedesign.co.uk or call us on 0044 (0)1872- 271275