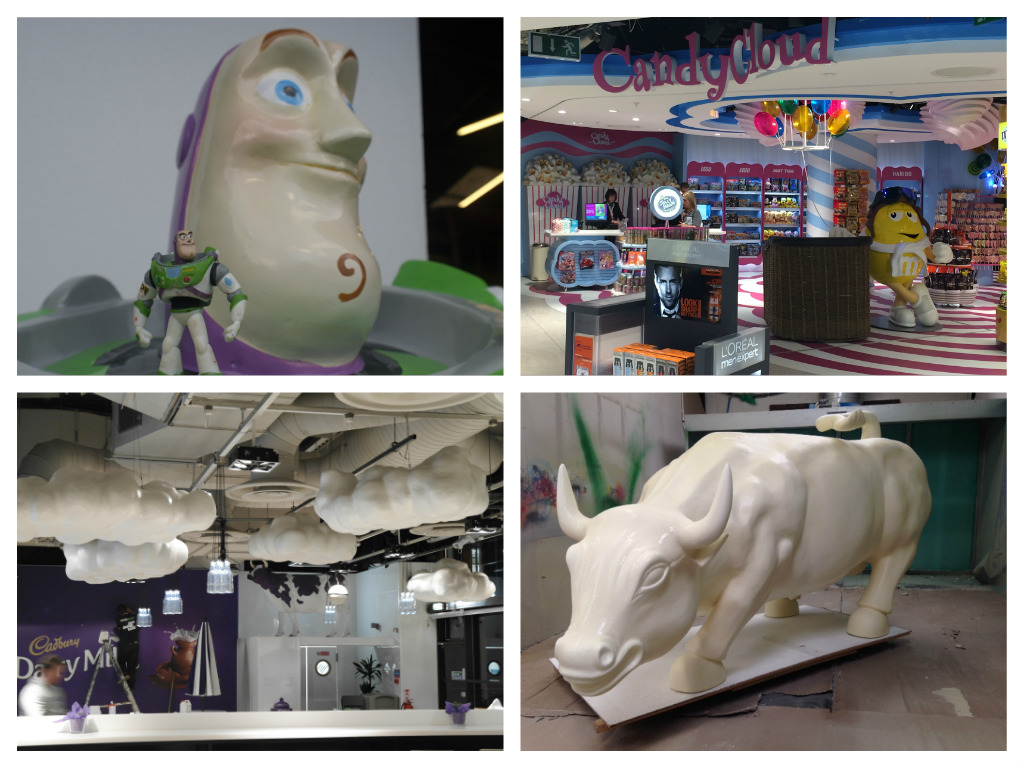 We are based in Cornwall / UK since we set up in 2012 but our experience  for sculpting / creating and manufacturing began in 2002. We built up great experience in the Netherlands which gave us the opportunity to work with global companies. This extensive experience gave us the knowledge and skills to work with a variety of materials and techniques which made us comfortable to take on large projects and deliver at a high standard.
We have the capacity of 300m² in our workshop and work with high-tech equipment which enables larger production with fast turnaround times.
Our number one aim is to help you as a company or an individual to gain positive media / public attention. To attract visitors and to inspire people. We can find a  practical solution with the best visual  impact for your concept.

We believe that the things we have all gotten used to, do not have to remain the same. We try to make changes to perceptions & bring concepts to reality. With our products & creations we aim to create an inspiring and innovative space.