Brief: Creative marketing  agency Dont panic London came to us with their concept, in order to make 3 giant paint trays. The simple design  had to be strong, look good and with stand hundreds of foot steps & buckets of paint to help create colorful foot prints on the street!
First step was to construct the simple shape out of exterior ply wood with the divided section for the rubber matte. We sealed all edges and corners.  Then we applied the first base coat primer paint. Next we spray painted the trays black, to finish we glued the black rubbery matte.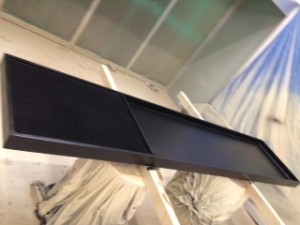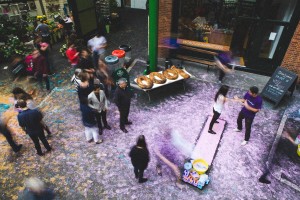 Watch the trays in Action!