Dragon – Production process
Brief: Our aim was sculpt a giant dragon according to a combination of 3 dragon drawings. As realistic as possible although friendly looking, with varied depth of scales.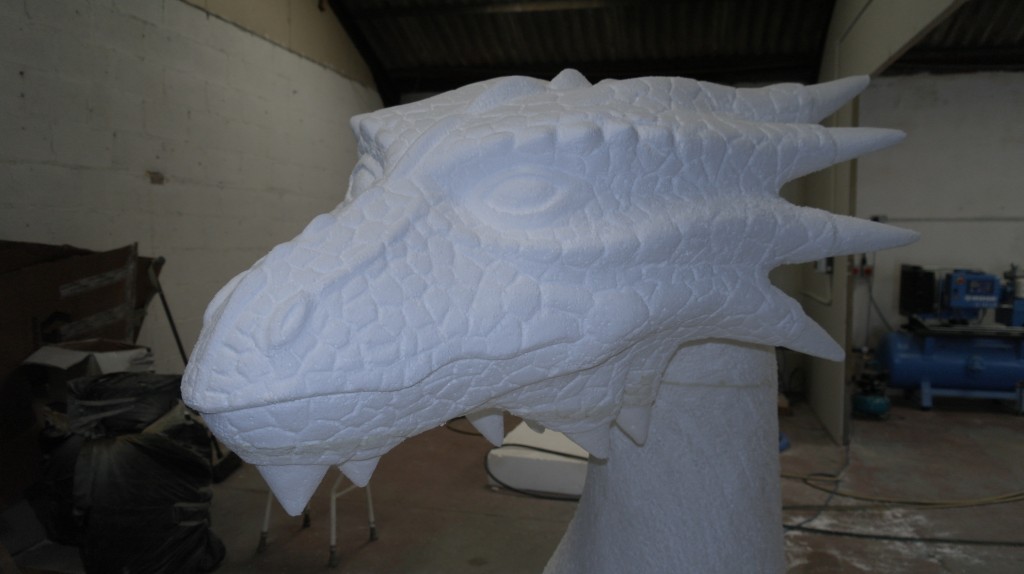 Step1: Based on  3 different fantasy sketches we hand carved  the dragon sculpture  out of polystyrene.
Step 2: Once the dimensions and shape were ready with the desired skin texture, we spray applied hard coating polyurethane. This application will ensure the giant dragon sculpture  will be water-proof and durable for decades. Due to the high-tech performance of this process, within minutes after application the dragon is ready to decorate and bring to life.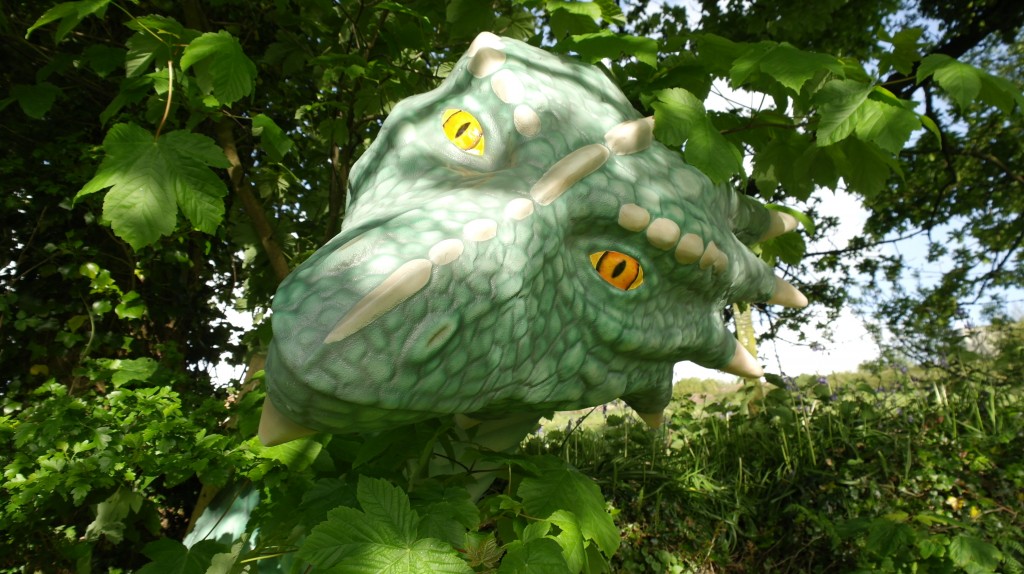 Step 3: The dragon is first painted with a base coat. Then he was airbrushed for final details. Now the friendly Cornish dragon is ready to explore! This dragon's head is available to buy or  hire, please get in touch to find out more.
Get in touch today to discuss your ideas &  to see how we can help you achieve your concept  info@ica-creation.sps-creativedesign.co.uk or call us on 0044 (0)1872- 271275