Elsa from Frozen, scaled up model in the making!
Check out images of how we  scaled up a miniature  version of Elsa, to create a life size model measuring at 1.50m in height!
First step was to accurately measure the miniature model. We cut the main shape out of High density polystyrene. We carved the model according to images + miniature model. We positioned her head more up right in order to create better photo opportunity for the future.
\
Because of her posture, we fitted a stainless steel pin in to her arm. After sanding all imperfections, we spray applied FR hard coating polyurethane. This high tech application will ensure the model will be durable and waterproof.
As we felt that her hand was slightly too big and bulky after hard coating, we made some modifications to her hand. We scaled the hand down, fitted a stainless steel pin in her finger to give strength to the more delicate looking hand!
The next stage, painting and airbrush decoration!
After sanding the model for a smooth texture, we painted and airbrushed the model with HQ 2K Paints. Added some shading to her hair to give it some more depth and texture. We also lightly airbrushed her skin, to make her look more natural!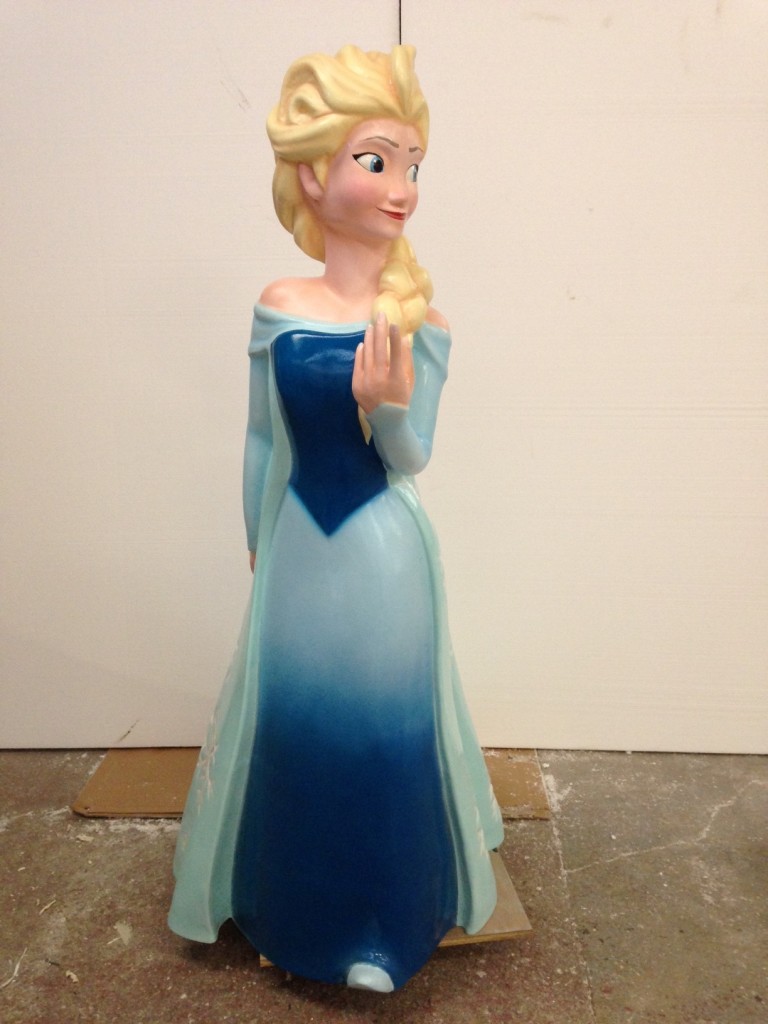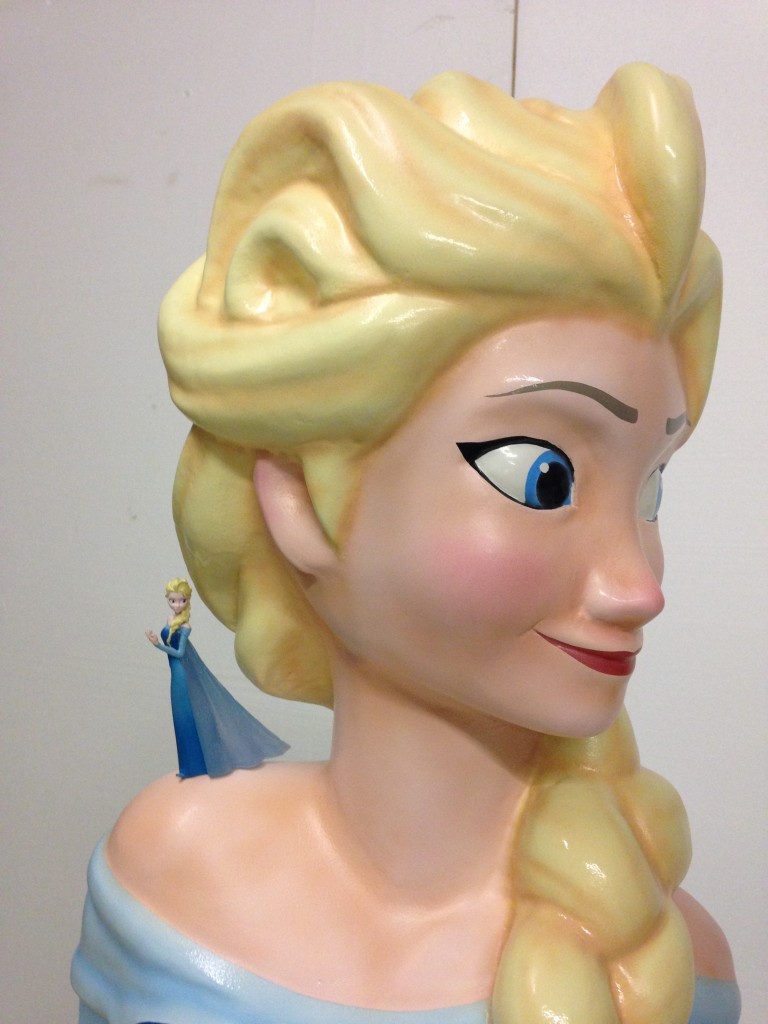 3d model, airbrush, carved polystyrene, Creation, disney, Elsa, EVENT, exhibition, fr polyurethane coating, free standing, Frozen, hand carved, HQ, magical, PROP, sculpting, Sculpture, snowflakes