Our giant trainer at Race for Life 2015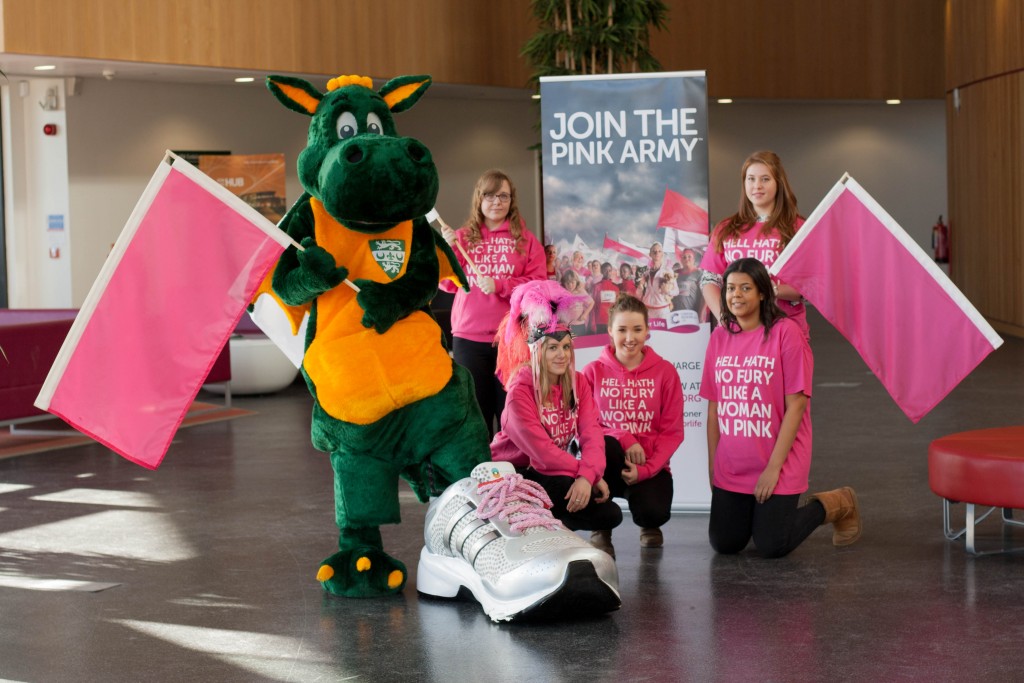 It was great to have been involved at Race for life 2015!
Cancer re-search used our giant trainer as an eye catching prop to help raise awareness of Race for life events amongst women of all ages. You can also help this wonderful cause by keeping fit to help raise the much needed funds for Cancer re-search UK.
Kind words  from: Nicola Doherty  Cancer Research UK
I just wanted to Thank You greatly for the use of the trainer, as I mentioned it has really helped us recruit our target of 63,000 women in the region to take part in Race for Life which helps raise £3m for Cancer Research UK. The trainer brought a lot of delight to young and old alike when we were out on the streets of Yorkshire, Lincolnshire and Derbyshire. We used it every week and we would love to work with ICA Creation again in the future!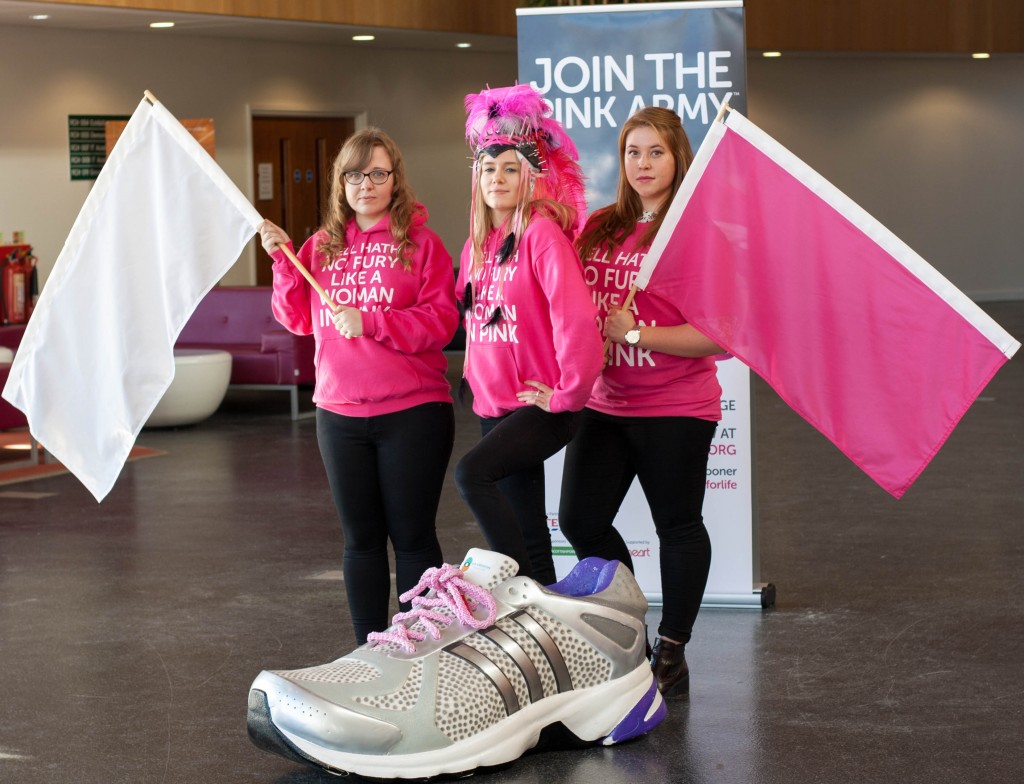 3d model, airbrush, campaign, carved polystyrene, decoration, EVENT, event prop, GIANT, handmade, positiveimpact, PROP, raceforlife, scaled up model, shoe, trainer