2018 has been a great year for us at ICA Creation!
This year has been both innovative & productive. Especially with the new facilities we have in house with CNC routing this has enabled extreme precision and speed.
Take a look at the diverse creative projects we have had the pleasure to work on
We started 2018 with a project which is both imaginative and inspiring.
We created Winnie the pooh themed elements for Disney's family rooms at the Westfield shopping centre. The main focus of this project was to be as true to concept as possible whilst being practical and extremely durable.
Take a look at some images of this project we loved working on. In total we created bespoke elements for 3 rooms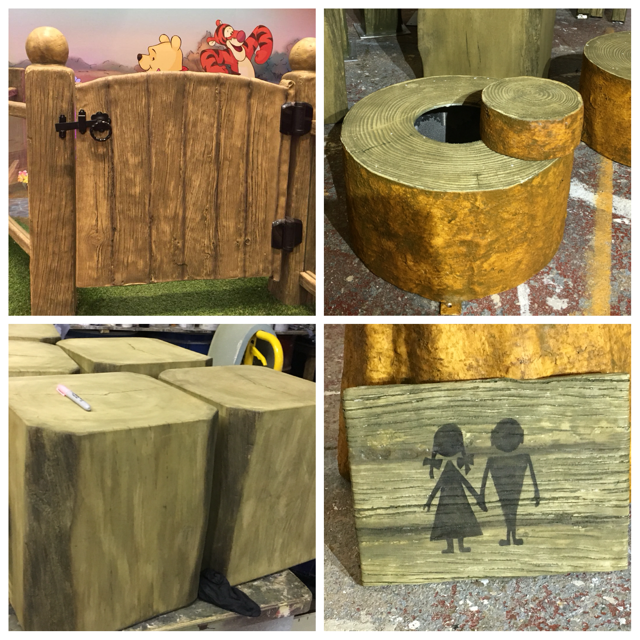 With our new CNC facilities, we are able to create large letters and 3d logos & custom panels.
Take a look at the variety of projects which have been made possible with the CNC router.
As well as cutting we can prepare a design file for the CNC router
Autumn of 2018 brought an exciting project of Creating a 5m in diameter PACMAN exhibition stand for Namco Bandai which was exhibited at the brand licencing Europe 2018 in London's Olympia exhibition centre
PAC-MAN – Custom exhibition stand
We also created elements for DaVinci's gourmet 's exhibition stand. We created a pouring liquid effect of their sauce.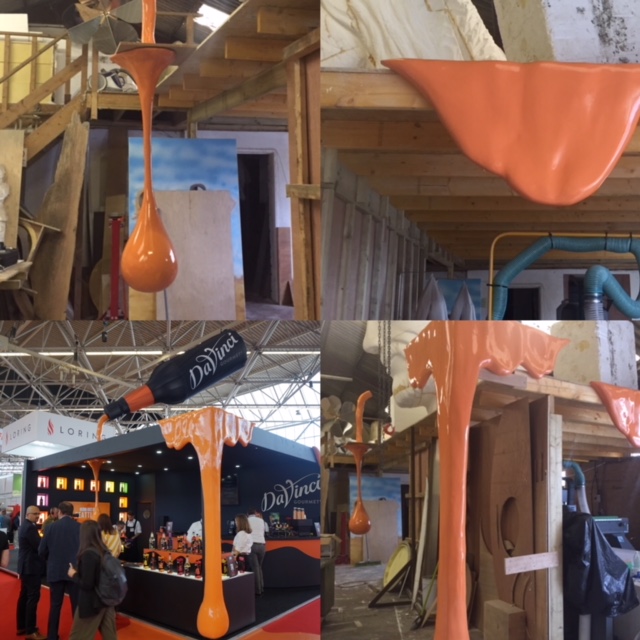 Scaled up 3d replicas!
This year we created a variety of exciting props!
A 1.20m high replica of a holesaw to use at the manufacturer's exhibition
Large trainer props to help raise awareness, a sparkly red and gold top hat to be used as a prop alongside a performance. We worked with a school to create an artificial Wisteria tree to help create an inspiring space in their library.
We started the Winter 2018 in a great way, creating some festive props such as the red and gold sleigh, we also had the pleasure of creating the amazing characters Shrek & Donkey to be used at creative displays.
A big thankyou for sharing 2018 with us.
We wish you an absolutely amazing new year!
We look forward to an incredible 2019!